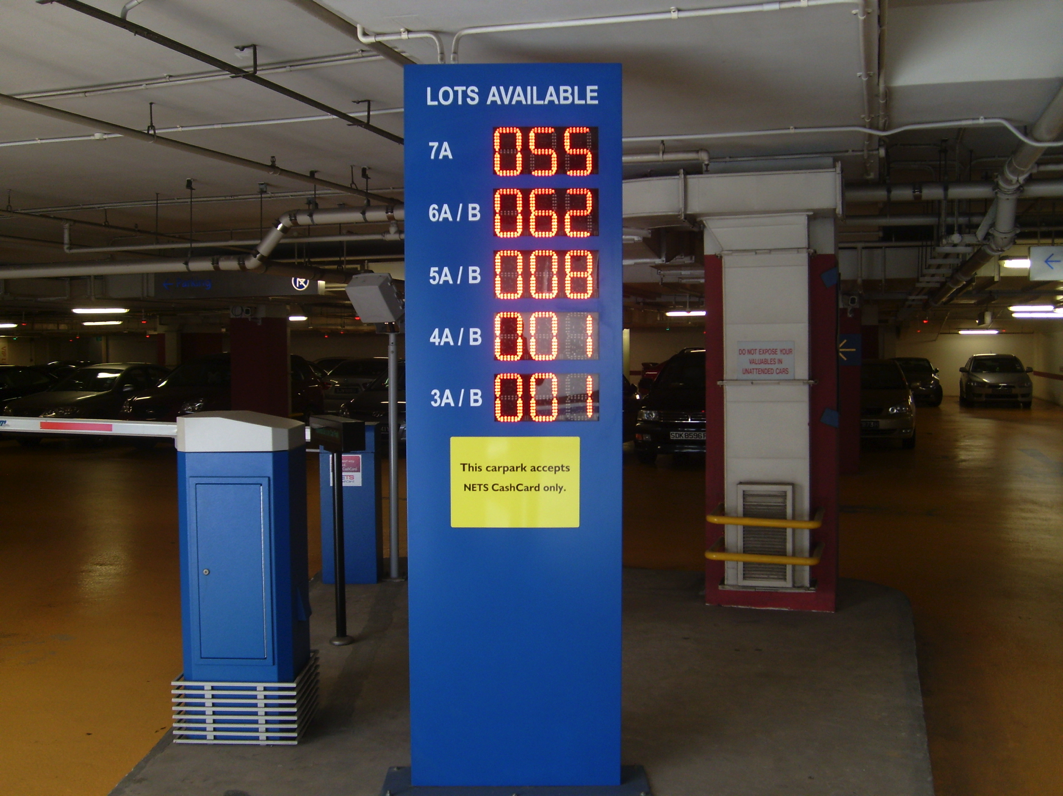 The LED Car Park Guidance Display is typically designed to show current Car Park Statistics/information.
Generally, The display consist several display information such as - existing Lots Availability, Parking amount status, Cash card amount status. The display is designed to interface with Car Park System Provider to display adequate car park information.
A typical Car Park Guidance Display is equipped with three main display format
Lots Counter Display which shows the Lots Availability figures or FULL if the lots are all taken
Message Display which displays information such as Season Parking or Public Parking etc
Lane Display which is situated at the entrance/exit area to indicate the parking fee/IU details.
In addition to it, there are times when multiple Lots availability are consolidated in a single panel to show various car park lots information. In such instance, a larger panel will be constructed to house several Lots Counter Display at one time.
The Car Park Guidance Display typically come in single color tone. The colors can range from Red, Amber, Green, White. There are at times in Bi color format typically used for Lots Counter in which the figures are shown in Green while in "FULL" it is displayed in Red color.
The Car Park Guidance Display System is driven with iecom's PixelPro Micro Processor Controller. With the self developed Micro Processor, the absent of software support and "third party" hardware des-continuation is assured. In addition, the turn around time for parts replacement will be greatly reduced.
The Car Park Guidance Display System is commonly interfaced with system from the Car Park Service Provider to show real time information. However, it can also come with an editing software application for user to input, store and transmit information from a PC. The interface is generally via RS232/485 serial interface or network (TCTIP) connectivity. There are special instance in which wireless technology is applied.
The Car Park Guidance Display System comes with a full 12months warranty with parts. User has a choice to opt for a comprehensive maintenance or per call basis after the expiry of warranty period.